Whiplash is defined an acceleration-deceleration injury where energy is transferred to the neck; most commonly when one vehicle collides with another.  The first vehicle creates a sudden acceleration force to the second vehicle, causing the head to extend backwards rapidly.  According to an research in the area of whiplash injuries; 27% of subjects still suffered from pain 6 months after their injury and 15-20% develop chronic pain and disability.  Billions of dollars in healthcare are spent on whiplash and related disorders.  Unfortunately many people suffer because they don't know what to do.
5 Tips To Manage Whiplash
1.  Watch your posture.  After an accident, it's not uncommon to start guarding your neck in a forward position.  Avoid the temptation to slouch.  Holding your head in this position makes your neck muscles work overtime and it's like carrying a bowling ball with outstretched arms.  Much heavier!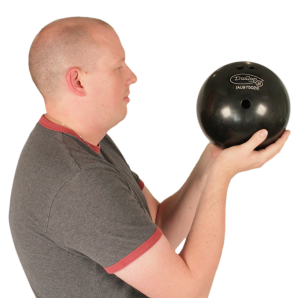 2.  Cold packs are your friend.  The stiffness initially felt after a whiplash injury is usually from inflammation.  The muscles have already been overstretched, so more stretching is not the answer.  Cold therapy can decrease inflammation and pain after a whiplash injury.  Don't apply cold pack directly to your skin and limit time to 15 minutes every 1-2 hours.
3.  Keep moving.  Depending on the severity of your symptoms, you probably will need to take it a little easier.  Being sedentary has risks of its own, however, including muscle wasting and atrophy of the core stabilization muscles and tightening of the longer muscles.  This causes muscles imbalance which magnifies pain associated with whiplash.  While you want to avoid vigorous exercise or stretching, you don't want to just sit on the sofa or lie in bed.  Get up and walk 5-10 minutes or below the point when you start experiencing increased soreness; 4-5 times a day.  Walking is also much better for your posture than surfing the net.
4.  Knowledge is power.  Whiplash and its associated symptoms can including headaches, difficulty concentrating, difficulty sleeping, jaw tightness or pain with chewing, visual disturbances, ringing in the ears in addition to tightness or muscle spasms.  Pain is often felt in front of the neck in addition to the back of the neck and shoulders.  Some symptoms may seem even bizarre, so getting professional advice is important to understanding what is normal and what is not.
5.  Get help.  Research studies have shown that general treatment of wearing a soft collar and watching an educational video did not prevent people from developing chronic pain.   Find a physical therapist who specializes in the care of people who have whiplash disorders to develop a specific program to for your individual needs.
The Good, The Bad and The Ugly
With proper treatment the prognosis for full recovery is good.  Some warning signs include feeling clumsy when you walk, weakness in your arms or legs, pain/numbness or tingling in both arms or legs.  If you're not sure, call us at 888-713-2220 to speak to one of our physical therapists who specializes in whiplash injury and treatment.