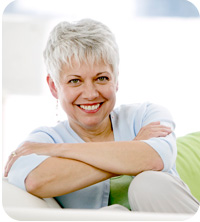 Specialized Services
We Specialize in programs designed specifically for athletic minded women, so they can get back to doing what they love. Our programs are fast and are designed to help you feel better than ever, and be faster, stronger and perform better.
Our treatment programs are designed to get you feeling better and back to your pain free life as quickly as possible! You will also receive self-help tips for home and self empowerment.
Our Specialized Programs Include:
Our Specialized Services Include:
• Soft Tissue and Joint Mobilization
• Myofascial Release
• Shoulder Pain
• Dynamic Stabilization and Neuromuscular Re-education
• Ergonomic Education
• Personal Injuries
• Neck and Shoulder Programs
• Sports and Performance Injuries
Don't put it off any longer. The more you wait the more serious your
problem may become. Don't let your problem get to the point
of no return.