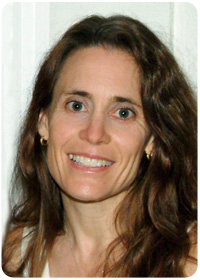 Colette Seymann
Physical Therapist
Special Credentials: Colette is an instructor for Maitland-Australian Physiotherapy Seminars which teaches advanced skills to physical therapists throughout the United States. She is a Fellow of the American Academy of Orthopedic and Manual Physical Therapists. She competed in Track and Cross County at UCLA and she has over 20 years of experience.
Education: Colette has her Masters of Applied Science in Manipulative Physiotherapy, her Masters of Physical Therapy from USC and her Bachelors of Science in Kinesiology from UCLA.
Hobbies: Colette's hobbies are running, working out at the gym, and playing with my husband and family.
What I like most about working for Back In Action Physical Therapy: I enjoy making a difference for clients who have sought out other types of treatments for their pain without success.
---
 Edith Arguelles
Physical Therapist
Special Credentials: Edith has been practicing physical therapy since 1990. She has over 16 years experience evaluating and treating vestibular/balance disorders. She also has a certification in pelvic physical therapy treating incontinence and pelvic dysfunction and has extensive experience treating lymphedema.
Education: Edith has her Bachelors' of Science degree in Physical Therapy, Mount St. Mary's College. She is a certified Vestibular Therapist, Emory University School of Medicine. She is a certified Pelvic Physical therapist, American Physical Therapy Association.
Hobbies: Triathlons, marathons, surfing, traveling, spending time with her family.
What I like most about working for Back In Action Physical Therapy: I enjoy developing a relationship with patient and developing a program that helps them reach their goals.
---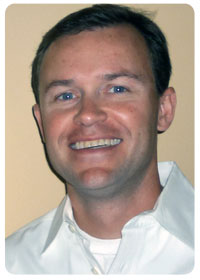 Tim Goldberg
Physical Therapist
Describe the essence of what you do in your job. Instead of your title, tell us what it is you do: I work with each individual patient to evaluate and investigate the source of their pain or dysfunction in order to provide the proper treatment for them to minimize their pain and maximize their function.What are some of your interests, outside of work?

I enjoy playing volleyball, tennis, hiking, biking and kayaking. Any moment I can spend outdoors, I take complete advantage. I also love to travel, cook and spend time with my beautiful wife Julie.

What are some things you believe in?

It can be a favorite quote or words of wisdom, etc. – something that identifies you: I believe in fostering positive relationships, challenging myself on a daily basis and never taking my health and good fortune for granted.

What do you like most about working at this organization?

I enjoy working with outstanding clinicians who I admire, respect and learn a great deal from. I enjoy working with a team who will help me grow and help get our patients back to living as soon as possible. 

What do you like most about caring for patients?

I cherish the opportunity to not only meet and get to know so many unique and wonderful people who all have a lasting effect on my life, but to help each individual return to doing what they love most. I also enjoy seeing them smile again and seeing them get the most out of life.

Why did you choose to become a physical therapist?

I truly enjoy people, medicine and living an active lifestyle. A career in physical therapy allows me to put those all together while helping others. As a physical therapist, there is always something new to learn. Each day is unique, challenging, exciting and gratifying.

What do you think patients like most about you?


That i am honest and straight forward. I set my expectations for them from the very beginning. I will always push my patients and myself to our fullest potential in order to get the most out of each and every treatment. While I don't accept excuses and I don't believe in failure, I love to have fun and I do have a silly side as well.

What do you think patients like most about your organization?

Individualized, quality care.
---